Spring Bliss in Tuscany!
Coming in 2023 dates TBA!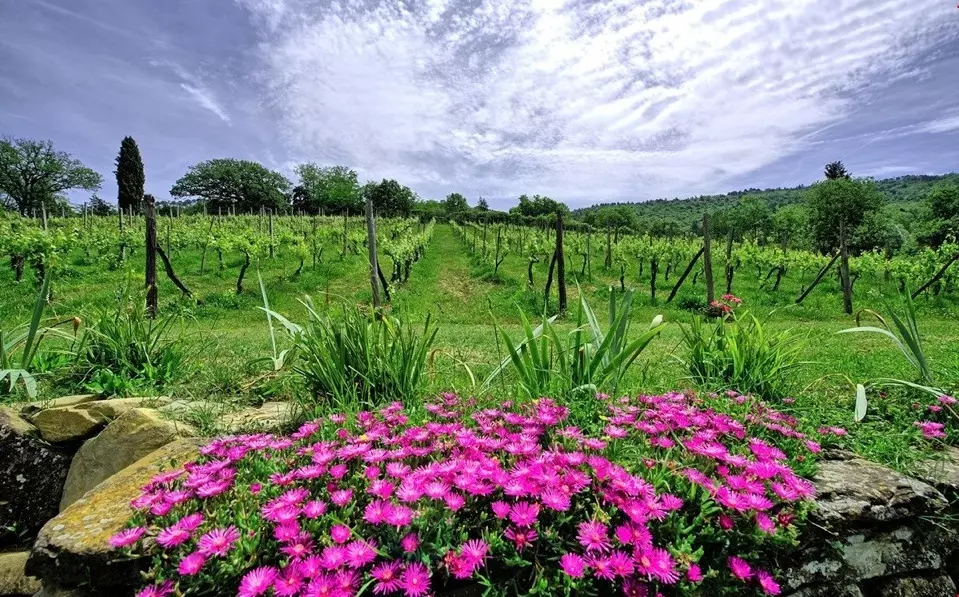 Feeling Stuck Or Uninspired?
Modern life sometimes prevents us from connecting with ourselves, our community our true purpose.
Practice inspiring movement yoga & Pilates under the azure Mediterranean sky, surrounded by grape vines, an olive grove and rolling hills with fields of flowers and breathtaking scenery. An environment that inspires the love of connection, community, and la bella vita.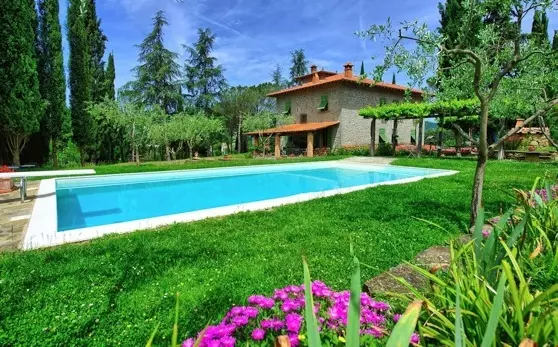 Recharge your inner essence!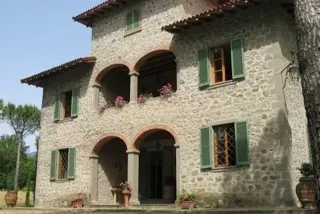 The ultimate Italian destination for yoga, movement, and inspiration! Built along a hillside, the Villa benefits from a very peaceful setting.
The site is ideal for walking or bicycle riding excursions in the surrounding countryside, reading and daydreaming, or just relaxing by the pool.
The rooms are elegantly appointed and very comfortable.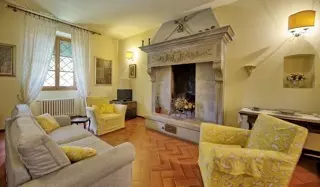 Reconnect with your Bliss in Tuscany!
You will be charmed by the hospitality of our hosts, an Italian Chef and his family, and their elegantly restored Villa near Arezzo, Tuscany Italy.
The town of Arezzo is just an hour by train from Florence.
Eastern Tuscany's main provincial capital is a bit of a diamond in the rough. Famous for being the back drop for the Roberto Begnini film, "Life is Beautiiful", with its Roman ruins, medieval walls, Renaissance architecture, and incomparable Piero della Francesca murals, has always been a magnet for art and wine lovers.
Travellers come in steady but never excessive numbers to discover a city rich in art and architecture but mostly free of crowds.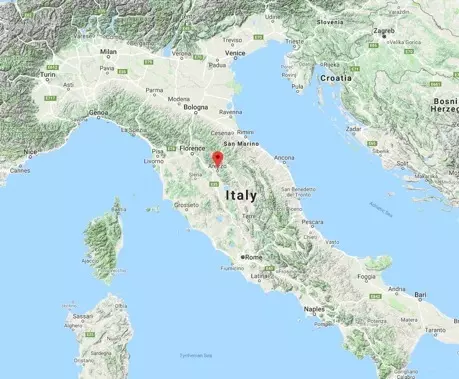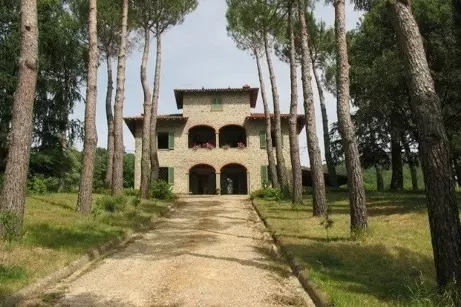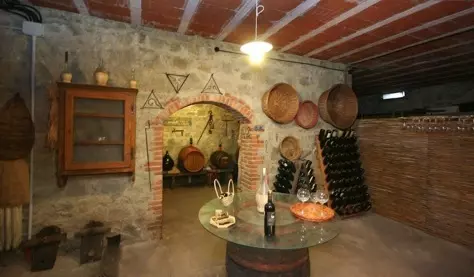 Trip is all-inclusive and includes:
Beautiful Private Villa with grape vines, fig trees and olive groves, near Arezzo, Tuscany
2 yoga or Pilates classes per day (Hatha yoga,  Vinyasa, Pilates and Restorative yoga, meditation and pranayama)
Talking Circles
Tea, herbal tea, coffee, wine ( optional) and snacks offered during the day
8 day  stay in beautiful shared or single rooms, with en-suite bathroom
Daily full service Breakfast and Dinner daily (excluding one excursion day were we will eat locally)
Vegetarian meals combining fresh local produce – no soy, no wheat, GF options – just fresh vegetables and olive oil cooked by personal chef daily
Large gathering areas inside and out, with dedicated creative space
Creative time, several open days and lots of flex time to meditate, walk and rest.
Visits to nearby towns that surround Tuscany, slow travel and wandering, with lots of space to be inspired
Trip and tasting at local  Vineyard
Trip to Etruscan sacred site to see Piero De la Francesca famous Mary of Magedelene fresco
Rest and Renew days
optional excursions; Hot Springs,  World heritage site-Temple of the Goddess Minerva in Assisi,  La Verna- meditative monastery where St Francis spent his last days.
If you are feeling more adventurous, hop on a train and check out Siena, Florence or any of the other amazing places in the Tuscan countryside.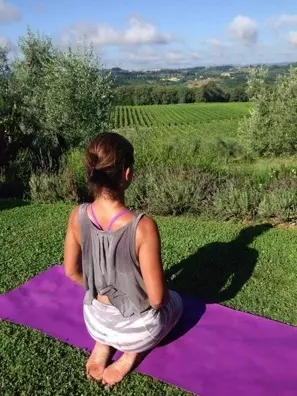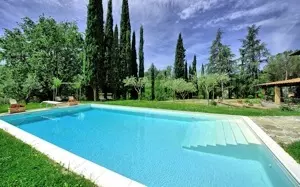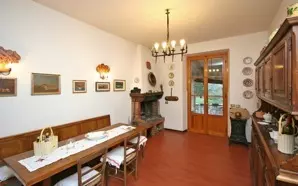 The Important Details…
Private and Shared accommodations are available all prices are per/person in USD.
Early Bird Pricing until November 15th, 2019
Private $2600
Double $2400
Triple $2000
After November  15, 2019
Private $2700
Double $2500
Triple $2100
A $500 non-refundable deposit is required to reserve your spot.
Payment due in full by March 30th  2020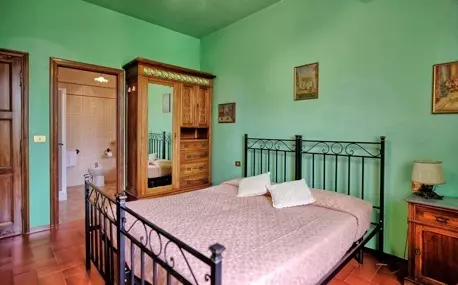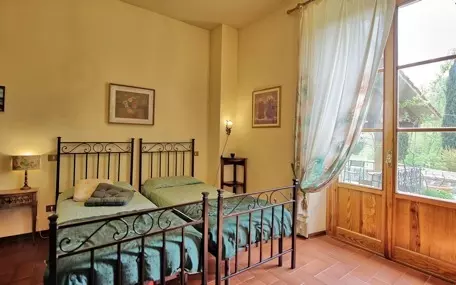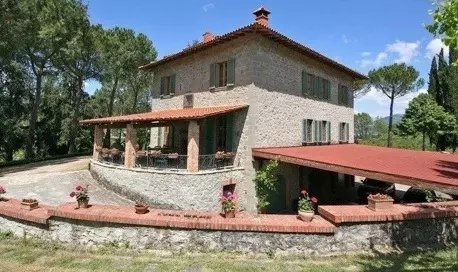 Not Included in Price:
Travel insurance
Airfare (choose the airport in Florence)
Transportation from the airport to Subbiano.
Additional excursions in the surrounding area (we will be near medieval villages, museums, sacred sites, Tuscan countryside)
Additional excursions can be organized on site for an extra fee.
 Any Optional Excursions
Retreat Policy
A $500 non-refundable deposit is required to reserve a space in the retreat. The balance is due on  March 30 2020. Eloisa Slimmon and Liberty Movement & Wellness are not responsible for any and all costs incurred for travel arrangements related to getting to this event including weather related events. Please be sure to purchase travel insurance.