Riviera Maya, Quintana Roo, Mexico
February 18th, 2023 – February 25 th, 2023

Experience the bliss and get away to a Reflect, Restore & Renew Retreat
Liberty Movement & Wellness' 3R Retreat is an opportunity to deepen your practice.
In our tumultuous, chaotic world, many of us find ourselves troubled and confused by old belief systems and self-sabotaging patterns. Uncovering our true self is all about peeling away life's preconceptions and removing the layers of self-doubt that prevent us from discovering our inner essence. The goal of the 3R Retreat is to guide you through an exploration that will help to unravel your personal truths. We aim to create a transformative experience to discover and explore the true essence of ourselves through daily practice.
Immerse yourself in Sunrise to Sunset Yoga & Pilates and meditation classes daily. Deepen your intentions by removing yourself from common distractions of daily work and life. Enjoy profound serenity with a week of Sunrise to Sunset Yoga & Pilates, meditation, wholesome meals, white sandy beaches ocean and sun.
The Reflect, Renew & Restore Retreat or 3R Retreat has been mindfully created to provide you with a spiritual gateway to uncovering the authentic 'you'.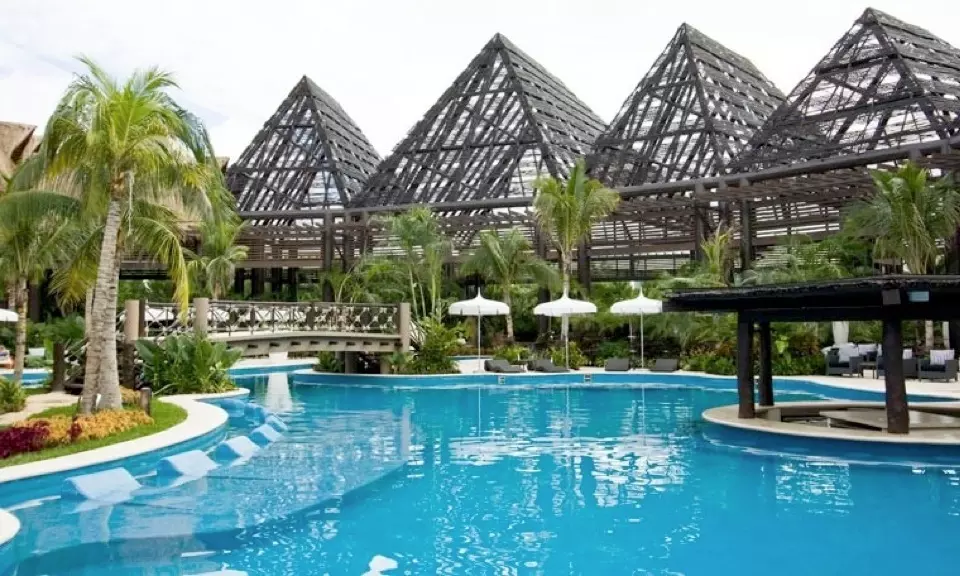 Inspiring, peaceful, magical…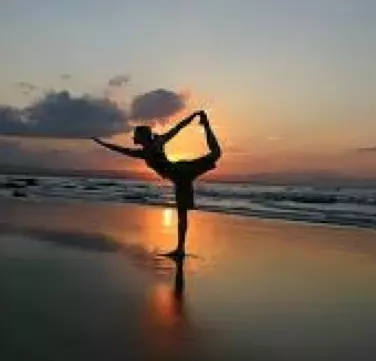 Sample Daily Schedule
| | |
| --- | --- |
| 7:00 – 8:30 AM | Yoga in studio or on the beach |
| 8:30 – 9:00 AM | Communal breakfast |
| 9:00 – 5:00 PM | Free Time (beach, excursions) |
| 5:00 – 6:30 PM | Yoga or Pilates in studio |
| 7:30 – 8:30 PM | Communal Dinner |
| 8:30 – 9:30 PM | Talking Circle and Guided Meditation practice |
*Times may vary slightly
Farm to Table Eating
Nutritious and locally sourced ingredients are used in meal preparation and are an integral part of wellness, leading to optimal health and well-being. Enjoy wholesome meals tastefully and artistically presented by our chef. Local, fresh produce used to make tasty breakfasts, delicious dinners, healthy snacks as well as coffee, tea, and herbal tea. Vegan, Gluten Free, and Dairy Free Meals are available upon request.
Facilities, Amenities, Services, Extras
Infinity Pool
fitness centre
paradise garden lounges
Landscaped Gardens
Sea turtle sanctuary
Communal Kitchen
Yoga Studio overlooking sea
Cirque de Soleil
Zip-Lining
Private Surf lessons
Full-Service Spa
Beach
Free Wifi and Internet access
A/C
Acupuncture
SpaTreatments
Massage Therapy
Beach horseback riding
Reef &Cave snorkeling
Exploring Puerto Morelos

Daily turn down service

Hairdryer and iron

Access to yoga mats, props, and meditation cushions

In-Room body wash, shampoos and conditioner

shuttle pick up from airport
PLUS visit Chichen Itza – a Mayan Temple and one of the 7 Wonders of the World!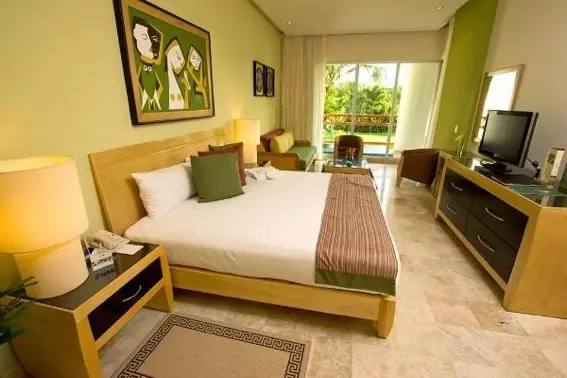 This is a private retreat for more information please contact us for details and availability.
Full Payment due by January 1st 2023. Price includes: yoga, meditation, Pilates, 7-nights private accommodations, 2 meals a day, herbal tea and snacks, one on one time with teacher, an organized group excursion ie; SUP, Snorkling, , horesback riding eco jungle tour etc.
Only 10 spots available in each retreat!
Reserve your spot with a $500 Deposit by November 30th, 2023
How to get there:
Playa del Carmen is less than an hour's drive from Cancun airport. You will be picked up by a shuttle looking outside you'll experience the natural beauty of the Riviera Maya, while being immersed in the area's true cultural identity. Mayan culture is fascinating and one of the oldest on record.
Puerto Morelos close by is a creative atmosphere which attracts a host of artists, writers and musicians to its quiet and inspiring lifestyle. It's a trip back in time, where people stop to say hello, meals are enjoyed without a rush and life moves at a leisurely pace. There are daily shuttles into town to enjoy the variety of restaurants, galleries and boutique shops.

Not Included in Price:
Airfare, ground transportation,travel insurance (we highly recommended that you purchase TRAVEL INSURANCE, if paying with a credit card that has insurance you don't need additional insurance), airfare (roundtrip approx. $400-$600 if booked early!), pocket money.
Retreat Policy
A $500 non-refundable deposit is required to reserve a space in retreat The balance is due on January 1st , 2023.. There are no credits or refunds. Eloisa Slimmon and Liberty Movement Studio is not responsible for any and all costs incurred for travel arrangements related to getting to this event.