Pilates Classes
Liberty Movement & Wellness offers a variety of Pilates classes for beginner and expert practitioners alike. Read our class descriptions and check the schedule for dates and times.
There are no drop-ins at this time. For an assessment and to be placed in a class please email the studio for space availability, or save time and buy online by logging in and following the prompts and we will contact you!
It is based on the power of connecting the mind, body, and breath in focused movements. This method of exercise develops strength, flexibility and coordination while improving the body's postural alignment. Pilates is recognized as a leading form of exercise for the prevention and rehabilitation of spinal and joint injuries. Pilates is a method of overall body conditioning.
For beginners, try our Beginner Pilates workshop!
Barre Flow
This class consists of classical Pilates fused with ballet-inspired toning exercises and small weights targeting the legs, hips and glutes. Barre Flow is designed to engage all the small muscles of your body using small and precise movements to challenge your core and create a lean, strong body.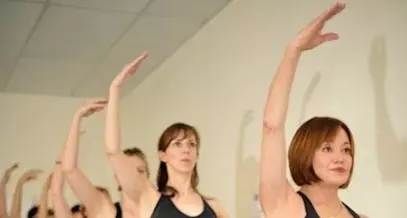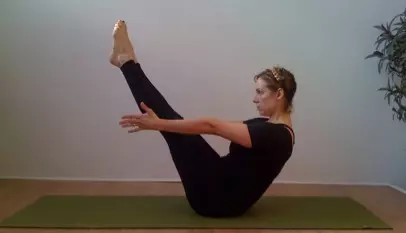 Pilates Mat
This class concentrates on the Classical Pilates mat work repertoire as originally taught by Joseph Pilates. An energizing and vigorous workout, the essence of this traditional sequenced class will challenge the mind and body from the inside out. You will leave feeling revitalized!
Ball Pilates
Improve balance, core strength and spatial orientation, use of light barbells to sculpt the and tone the body in this fun and challenging class on a large stability ball. An ideal class for the intermediate or advanced Pilates practitioner. Exercises are performed at a faster pace – on a ball!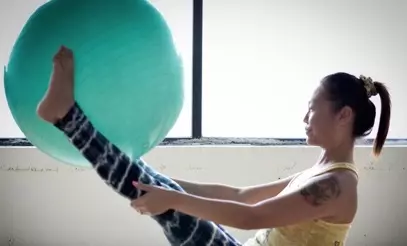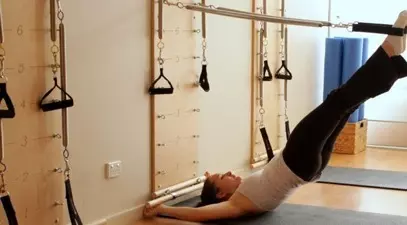 Springboard Pilates
Springboard Pilates is a great workout which takes you through a warmup, core strengthening, upper body, and lower body conditioning program. Great for toning as well as strengthening abdominals and lower back. Join us for a flowing workout! New to Pilates? Please take our Pilates Fundamentals Workshop first before attempting Springboard.
Pilates Fusion
Pilates Fusion is an integrated class of Pilates and Yoga practices with mat work, swiss balls, and some props. Focus is on a flowing yoga class with an emphasis on challenging core work.