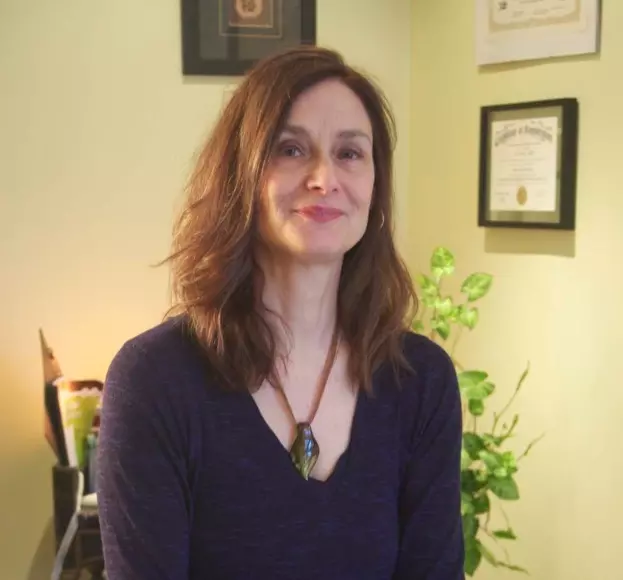 What Is Osteopathy?
Osteopathy is known as a gentle yet, deeply effective hands on therapy that draws on a number of techniques including joint mobilizations, soft tissue release, sustained touch, muscle energy techniques, cranial sacral and visceral. It is beneficial for people at all stages of life. Most insurance plans cover osteopathy and massage therapy.
Benefits of Osteopathy
Massage therapy and osteopathy are beneficial for low back, shoulder and neck pain, headaches and migraines, digestive and menstrual concerns, occupational stresses, joint pain, decreasing anxiety, depression and more.
Lori Eisler, Toronto's Local Osteopath
Lori Eisler is a registered massage therapist (RMT), shiatsu therapist (Dipl. ST.), and osteopathic manual practitioner (D.O.M.P.). Lori recently completed extensive training in osteopathy at the Southern Ontario College of Osteopathy to enhance her practice. Combining traditional Swedish massage with osteopathy, she brings over 20 years of experience in applying her knowledge to assist you with your health concerns.
Lori has been an instructor at the Shiatsu School of Canada for over 20 years. Movement and dance have been a part of her life since she graduated from contemporary dance from Simon Fraser University and had a dynamic career as a professional dancer. Her affinity for movement lead to yoga, pilates and meditation and understanding the importance of breath, motion, strength, and stability for health. Her education in alignment and movement strategies support the effectiveness of treatment and client's recovery.
Lori has a special interest in women's health and pre and post-natal care for moms. Young children and babies can benefit from soft and gentle techniques for digestive, feeding concerns, sleep issues and other concerns.