Liberty Movement & Wellness has only one rule:
Enjoy your practice!
Liberty Movement & Wellness began as, and remains, a grass roots studio. We believe practicing yoga or Pilates is its own reward. One person's practice may be vigorous and flowing, another's slow and precise. One may have been practicing for years, another just beginning, so sequences are tailored for the individual student.
Each practice is one's very own and each session carries the joy of connecting the mind, body and spirit. Yoga is non-competitive and we encourage students to take their time practicing, listen to their body, and never move in pain!
Liberty Movement & Wellness's teachers are RYT-certified instructors. They are dedicated to the study of the human body and yogic philosophy, our teachers understand and respect the wide array of their students' experiences. They each teach from their own unique experiences and their classes are infused with a sense of humour and an in-depth knowledge of the body's workings. The allow people to truly connect with the breath to open the body and mind.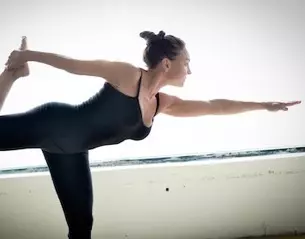 Studio Guide
Please arrive 10 minutes before class to allow time to sign in and register
Please turn OFF your cell phone before entering the studio there is no texting or phone use allowed in class
Please refrain from wearing heavy scents or perfume to the studio as the smell can cause allergy sensitivity for others.
We practice Yoga and Pilates in bare feet, please remove socks and shoes before practice outside of studio. If you wish to wear socks, we have toe sox with grips for you to purchase and wear during your practice.
We wash our mats and props weekly Students wipe them down after each use and they are free of charge for you to use.You may bring your own yoga mat if you wish.
Wear comfortable clothes that you can move in and are a breathable material.
Yoga & Pilates are practiced on an empty stomach, please try not to eat two hours prior to your class.
If you need to leave prior to class ending, take savasana/relaxation; then quietly slip out leaving props and mat behind, please do not leave during savasana as it is disruptive to others quiet enjoyment.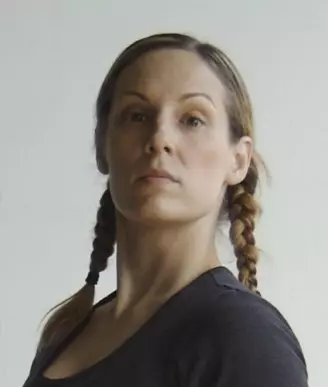 About the Studio Director
ERYT-200 and ERYT-500 Hatha Yoga training certification through East To West Yoga
Pilates certification with the Physical Mind Institute
continuously studying Yoga Asana, Meditation and Philosophy
Pre & Post Natal Pilates & Yoga Teacher Trainer
Doula and Prenatal Educator certified through CAPPA
Certified HypnoBirthing® Practioner
"People who take a proactive role in their well being go through a profound transformation. My wish is to provide students with more than a stretch class, but an opportunity to play, explore, discover and connect with themselves at the deepest level as a guide through their own journeys. I once believed that people don't change. But Yoga changed me. My daily practice has given me perspective, balance, and most importantly, an unconditional gratitude and respect for life. On the mat, one is at home.
I recently wrote and produced an interactive Yoga DVD for children, educators and parents called Yogapals. This DVD blends traditional Hatha yoga,with an innovative educational approach to learning poses in a fun interactive way. You can view a clip of Yogapals at www.yogapals.ca.
As the founder of Liberty Movement & Wellness, I had the opportunity to serve the Liberty Village community for 10 years. Now we are very excited to be apart of the Dovercourt Village community. Visit us soon! Namaste!"