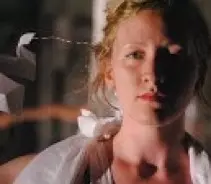 Shirin Yousefi
Shirin Yousefi is a Hatha and Vinyasa Yoga instructor with strong roots in Dance. She started dancing at age 8, studied Dance at a performing arts high school, and has a Bachelor of Fine Arts in Dance from York University. She started teaching Dance after graduating in 2007, and became interested in Yoga as an additional form of conditioning.
Inspired by her rekindled sense of strength, focus, and mind-body integration, she decided to pursue her Registered Yoga Teacher 200 hour training through East to West Yoga and Pilates. Having recently completed her RYT 200, Shirin looks forward to sharing her experience of expanding the present with movement and stillness with her students.
Karmit Ifrah
Karmit began her yoga practice to get fit and reduce stress. Her emotional and physical bond to yoga started when she was pregnant with her daughter and was introduced to pre-natal yoga. She instantly knew it was the beginning of a journey towards personal growth. Her introduction to dance and movement at a young age allowed her to connect to yoga in a very distinctive way. After suffering lower back pain from standing for long hours, yoga was the only exercise that healed that pain.
Karmit completed 250 hr teacher training at the Yoga Sanctuary, as well kids and pre/post natal certified.
Yoga for Karmit means self- healing and self-expression through movement. She integrates movement in her Hatha and Vinyasa classes to add creativity and explore one's body. One of her goals is to share her passion for yoga and promote self healing through the connection of mind, body and breath.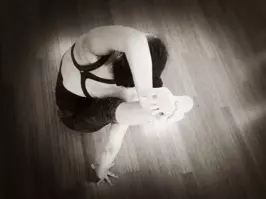 Julie Tesolin
Julie has always expressed a passion for dance and movement in life. She was first introduced to Yoga and Nia during her College Theatre Arts Program and felt transformed by the holistic effects on her mind, body and spirit.
Julie is an E-RYT500 Yoga Teacher and Certified Nia Technique Instructor. She has also completed her East to West Pilates Mat Certificate Course and Prenatal and Therapeutic Yoga Training. She teaches Hatha and Vinyasa yoga styles in both hot and regular temperature studios. Julie has enjoyed yoga studies in India and North America. In India she enjoyed exploring the historical roots of yoga, philosophy and meditation and continues to expand her understanding of the ancient practice.
Philippe Van Martin
Before finding yoga, Philippe's favourite way to move, stay healthy and expand his mind was video games. Sitting. Hunching. Now, after almost a decade of practice, he loves to remind himself of the words: "I used to think this was impossible". Whether guiding students through a smart, vigorous asana practice or through the journey of a soft, poetic restorative class, he teaches classes based on a theme and hopes it may reverberate off the mat. His dream is for his contribution of yoga to offer others what yoga has offered him.
Philippe has been practicing yoga since 2007 and has taken many workshops since, mostly in Canada but also during his stay in Rishikesh, North India, in 2008. He completed his 200+ hour teacher training at Ahimsa Yoga Toronto. He gives huge thanks to his friends and teachers, namely Todd Lavictoire, Chrys Muszka, Kate Gillespie and J-P Tamblyn.
Philippe is also an actor, a food & wine enthusiast and a chameleon. He speaks fluent French, has two brothers and loves the colour green. Find out more about him at www.pvmyoga.com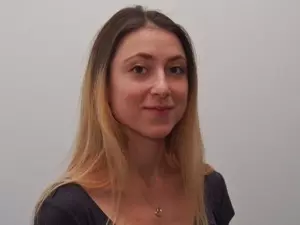 Tania Koulakian
Tania is a motivated World Class Yoga and Barre Fitness Instructor with advanced training in Ballet at Canadian Ballet Theatre and Interdisciplinary Yoga Methods at Nosara Institute, Costa Rica. From Toronto, Canada, she has worked with a variety of groups from MMA fighters, Adults with Special Needs and Children. She is the founder of home of Tiké, a jewellery and lifestyle brand designed to make every moment sacred. She currently teaches yoga programs in schools across the GTA.
Brittany Adams
Brittney is a certified personal trainer based in Toronto. Three years ago she discovered yoga while searching for active relief from the wear and tear on her body from being a bike messenger. After weeks of dedicated practise, she had a sudden and transformative moment of connection to her body while lifting her hips into downward dog. The newfound awareness of her physicality and the pure joy that comes from being strong and limber led to kettle bell training, more yoga, and a passion for fun, dynamic and functional strength. She is just beginning the lifelong journey of fully appreciating what her body can do, and loves to share her discoveries, her practise and her knowledge with anyone she can.
Are you a teacher interested in running your own movement workshop or series of classes? We rent our space at very affordable rates. Contact the studio for more information about how.