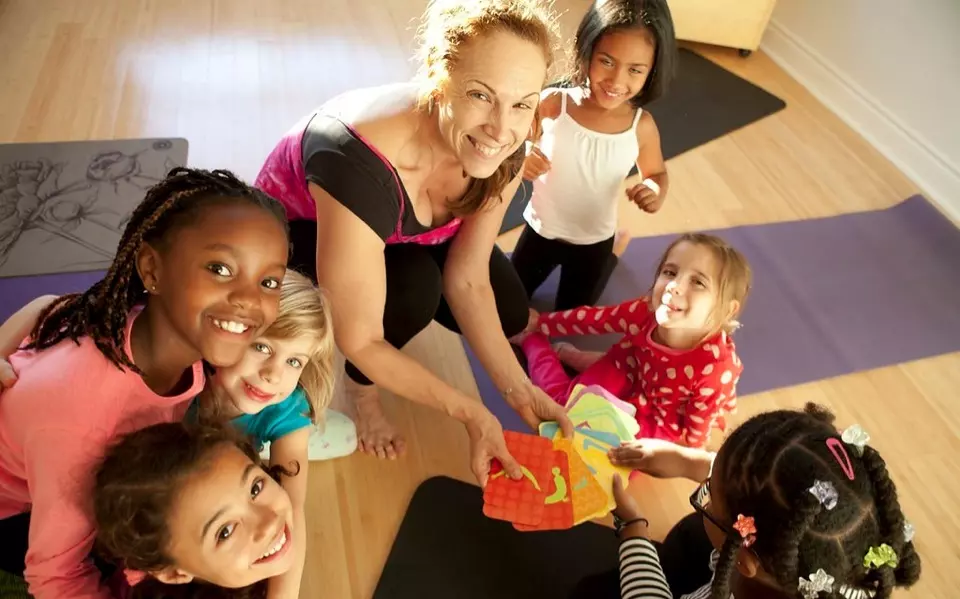 Kids age 5-10  Sundays @ 2:15 PM
Next Session Sunday April 7th 2019
$120 for 8 weeks
For children, practising yoga is an opportunity to find tranquility and peace in their busy little lives. YogaPals® Kids Yoga provides a great way for your child to unwind after a long school day, and provides a fun way to cultivate self-esteem and body awareness. Our goal is to develop strong minds and bodies!
In a non-competitive and nurturing environment, your child will practice silly asana sequences and play fun and challenging yoga style games. Thematic ideas such as peace, respect, gratitude, and acceptance will be introduced through discussion. Yoga-style games foster co-operation and listening skills which are essential for success in school and life.
This class is designed for children ages 5-10, and is great opportunity for busy parents to have a timeout downstairs at Hub Coffee House!. 
Only $120  for the 8 week session.  Pre-registration is required.