Kids & Family Classes
Currently due to Covid we are not offering family and kids classes , once everyone is immunized we plan to start Kids & Family classes  again in Fall 2022! If you are interested in being put on a list for any classes email us! These classes  are designed for any level of practitioner. The fundamental goal of our Kids & Family program is to foster community in a welcoming space.
Kids classes invite children to learn and explore yoga and movement through age appropriate activities and games. Join kids classes anytime – fees will be prorated. Family classes provide a similar environment, but with an engaging class for kids and adults alike.
Check out our classes and workshops for tots, kids , teens and families!!
All mats and props are provided. Just be sure to bring something to eat and drink for your little one. Discount given for siblings or referred friends please call us to register with discounts.
Contact the studio to register. Or save time and buy online by logging in to our online portal and following the prompts, alternately use Paypal.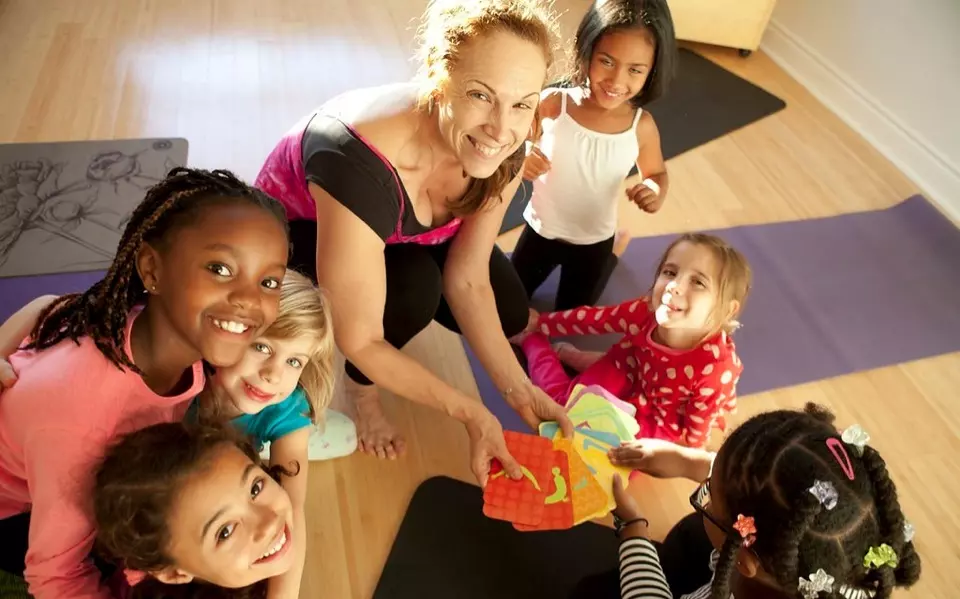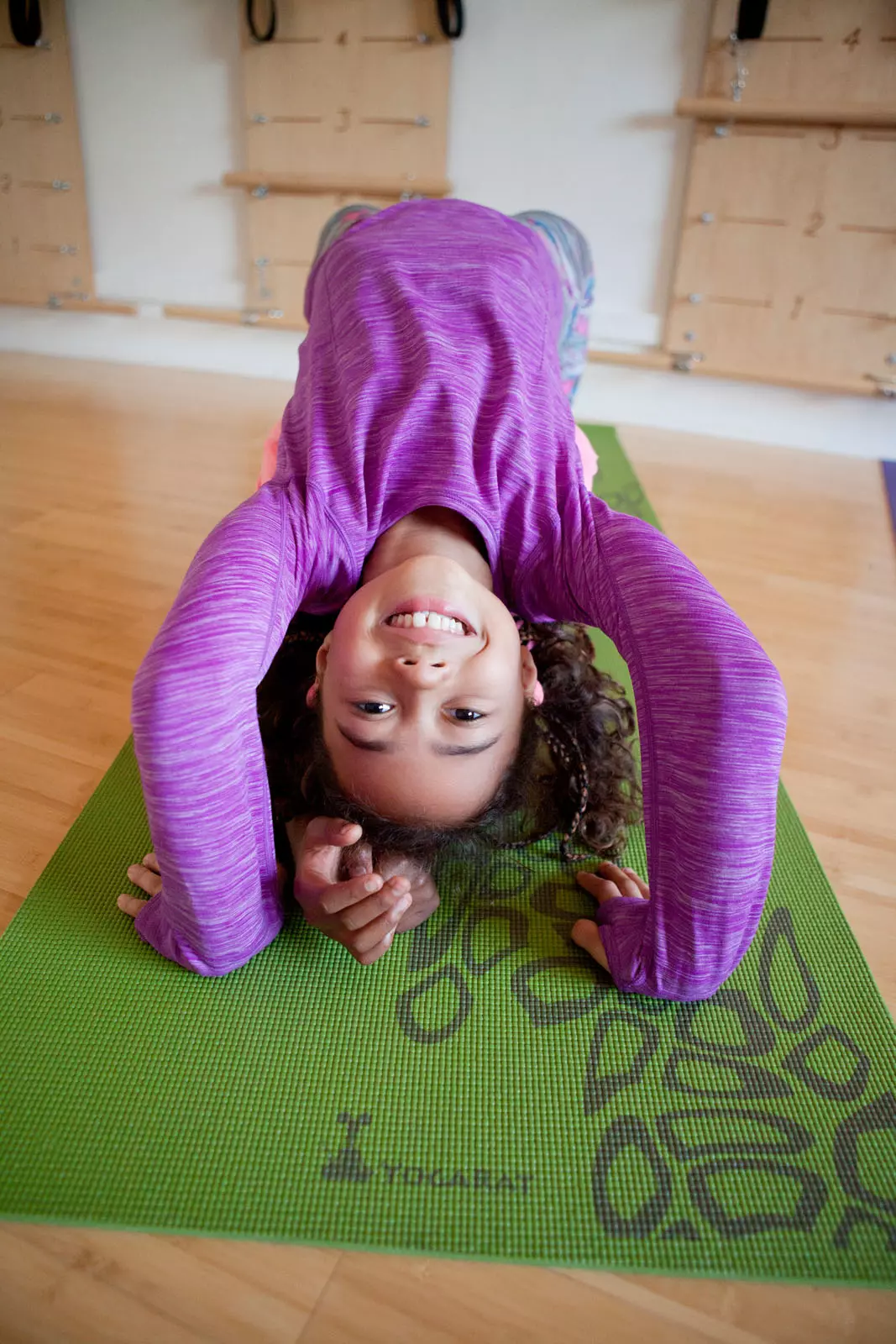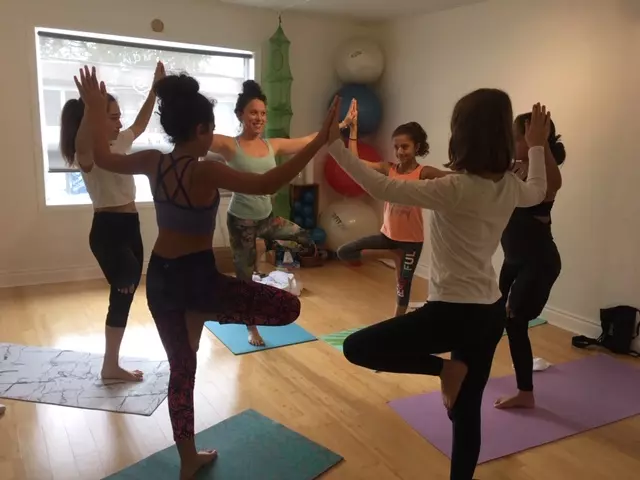 YogaPals® Kids Yoga- After School
For children, practising yoga is an opportunity to find tranquility and peace in their busy little lives. YogaPals® Kids Yoga provides a great way for your child to unwind after a long school day, and provides a fun way to cultivate self-esteem and body awareness. Young yogis will grow through a weekly program of age-appropriate physical postures, philosophy, breathing, sensory-based games, and creative crafts. Get ready to discover new worlds of fun in playful exploration, self-discovery, and body awareness. Including body balance poses: partner yoga and acro yoga.
Wednesdays 4-5pm
Kids age 6+ @ 4-5pm
New Year Sessions start: fall 2022
YogaPals® Kids Yoga Workshop
For budding yogis, practising yoga is an opportunity to find tranquility and peace in their busy little lives. YogaPals® Kids Yoga workshop provides an in depth yoga experience.
In a non-competitive and nurturing environment, your child will practice silly asana sequences and play fun and challenging yoga style games. We also work with deepening our techniques by using Partner yoga and Acro yoga sequences to challenge our skills. Thematic ideas such as peace, respect, gratitude, and acceptance will be introduced through discussion and basic mindfulness and meditation techniques are introduced. This is a class designed for "budding Yogis" or those who have a keen interest in Yoga!
Kids age 6+ @ 11:15am
TBA
$100 for 4 weeks Pre-registration is required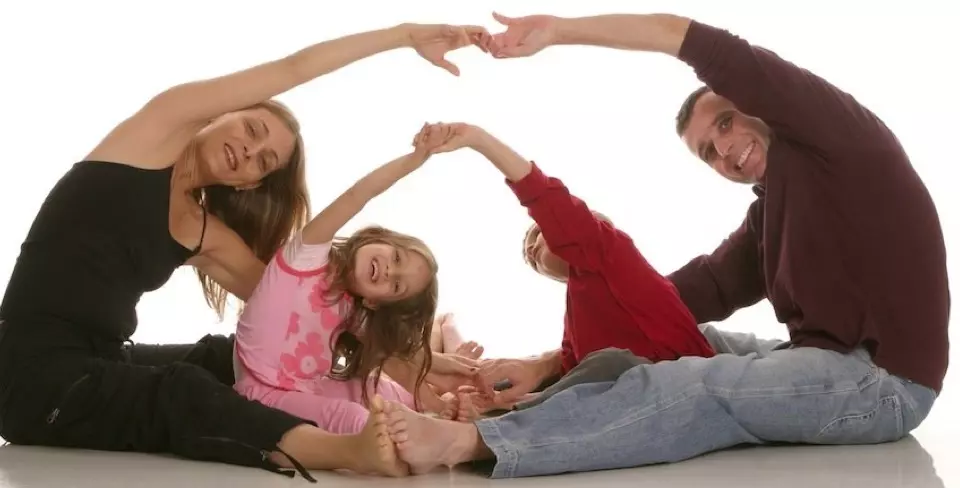 YogaPals® Family Yoga Workshop
A yoga workshop for the whole family to enjoy. This class will explore sun salutations, standing poses, breathing, and relaxation techniques. With partner poses and fun interactive yoga games for the kids, it is an opportunity to bond with your family on a Sunday afternoon!
Sunday's @  11:15am TBA
$25 per person per 4 week session ($25 per person, babes in arms free)